Enlarge text
A
A
A
Library and Events
briand morrison to play at library
Wednesday, February 10, at 6:00 p.m.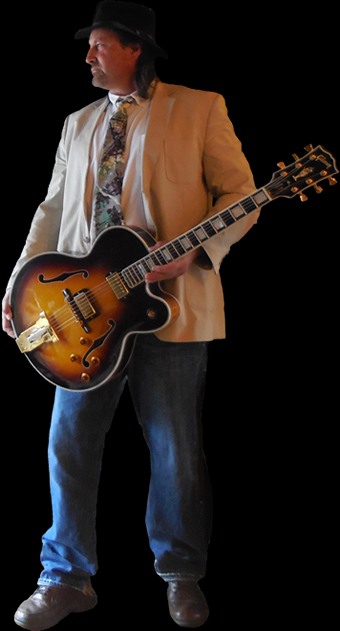 Briand brings his singing and songwriting talent to the Library for a mid-winter celebration of music and friendship. Currently living in Grand Portage, Briand was raised by two artists in the 1960's surrounded by art, culture and music. Growing up, he heard Jazz, classical and the Beatles. His parents were both professors of Fine Art, and instilled the value of education – Briand went to study music in Boston at a young age, and struggled with his musical identity, eventually turning to the study of Engineering and Mathematics at the University of Minnesota, and earning a degree in Computer Science. After spending two additional years in graduate school at the U of M he had a successful career in software development. Yet never a day went by without his picking up the guitar. Briand now works days at the Grand Portage Lodge and Casino as a Marketing Analyst. Evenings, he can often be found playing a variety of venues up and down the north shore, and further afield. Briand says he has "…loved guitar since [he] was seven years old... and always will."
---
Library presents Minnesota's Gangster Past with Chad Lewis!
Saturday, February 13 at 3:30 p.m.
Put on your zoot suit and follow in the footsteps of America's most infamous gangsters as they turned Minnesota into their personal crime vacation land. Filled with deadly bank robberies, explosive shootouts, brutal murders, and daring kidnappings, this presentation lets the audience discover the grisly locations where the gangster history will never die.
This program, sponsored by Arrowhead Library System, was funded in part or in whole with money from Minnesota's Arts and Cultural Heritage Fund.
---
---
If you would like to submit a book review please e-mail Steve at gmlib@arrowhead.lib.mn.us.
---

Three Minnesota Libraries Selected as LJ's Star Libraries
Congratulations to three outstanding Minnesota libraries. Library Journal has selected the Shoreview Branch of Ramsey County Library, Edgerton Public Library, and
Grand Marais Public Library
as this years Star Libraries in Minnesota. Scoring and ranking is based on the "LJ Index, a measurement tool that compares U.S. public libraries with their spending peers based on four per capita output measures: circulation, library visits, program attendance, and public Internet computer use. Scores on the LJIndex are produced by measuring the relationships between each library's statistics and the averages for its expenditure category."
Read the full article
.
---
21 famous authors share their favorites
Mental_floss
---
The Most Dangerous Book: the battle for James Joyce's Ulysses
Book Review
by Yvonne Caruthers
---

Third Wednesday Tech night at the library
Next TECH night is January 20, 2016 from 6:00 p.m. to 8:00 p.m.
The library continues the Third Wednesday Tech events in 2016 through April 20. The third Wednesday of each month, community members with technology questions of any type are invited to drop in at the library between 6pm and 8pm to speak with a volunteer who has specific knowledge or an understanding of the matter at hand, and who will spend face to face time to address the concern. All kinds of technology are included, whether it is computer, cell phone, Apple product, Windows, or whatever. Our "tech enthusiasts" will do their best to help! The event format is open – you may drop in at your convenience. Questions are addressed in a first come – first served manner, however, one need not necessarily be first in order to get their turn.
All skill levels may participate, from beginners to experts. Those who would volunteer to assist in any capacity are invited to contact the library directly prior to the event.
We look forward to seeing you!
---
book review
Steve Harsin, library director, has an interesting group of books: self- published ebooks which became so popular they decided to publish them as bound books. I am reading one now,
Not Dead in the Heart of Dixie
, by R.M. Kralik.
If you would like to submit a book review please e-mail Steve at gmlib@arrowhead.lib.mn.us.
---
Circulation Policies for DVD's
Our Library Board has approved a few changes in DVD circulation, fines and account limits.
You may now check out up to 7 Grand Marais DVD's per card and renew DVD's for a week instead of 2 days. Fines for late DVD's have been reduced to 25¢ per day. Also, your account may have up to $10.00 in fines and fees before your account is blocked.
---
---