Enlarge text
A
A
A
Library and Events
DSSO Quintet Concert at the library

Join us on Thursday, May 11, 2017 for a FREE noon concert!
The UMD Faculty Wind Quintet performs many concerts each year in Weber Hall on the University of Minnesota Duluth campus and throughout Northern Minnesota and Wisconsin. An important part of the musical community, members of the quintet perform regularly with the Duluth Superior Symphony Orchestra, Lyric Opera of the North, and the Lake Superior Chamber Orchestra as well as with ensembles nationally and internationally. The quintet also does outreach concerts and masterclasses at area schools, Honor Band events, and are faculty members at the annual UMD North Shore Summer Music Experience, a weeklong camp for high school students. For more information on upcoming concerts, please visit
tickets.umn.edu
.
---

Welcome to the Minnesota Library Publishing Project
The Minnesota Library Publishing Project (
MLPP
) is a pilot project that provides online publishing tools and training information to support independent authors and small publishers across the state. We believe that libraries have a role to play in helping local communities come together to create and share books. The MLPP is coordinated by Minitex with support from Minnesota's academic and public libraries.
MLPP's book design tool is Pressbooks: an easy-to-use, online, cloud-based service that enables authors and publishers to create attractive content using a wide variety of templates and formatting options. Templates are available that are tailored for poetry, fiction, family history, dissertations, and many other content types. Pressbooks assigns each uploaded manuscript a unique URL that authors can use to share their work. Pressbooks enables authors to export their work in the formats that are essential to publishing, including PDF, EPUB, MOBI, and HTML. Authors also have a variety of options to create print versions of their book(s).
Arrowhead Library System has released a brand
new look for our catalogs
. Search our collection in the
Grand Marais Public Library room
, or look at Regional holdings through the
ALS Library Resources
. The new catalog allows us you to search the eBook and eAudio collections right inside of the catalog.
Special Tip! If you have the old catalog page bookmarked on your computer, you will want to delete that and bookmark the new page. Why? The old page will stop showing the new content ALS libraries add to the catalogs.
The catalog is new for everyone--us too! Let's learn together.
---
grand marais public library gets 5 stars in 2016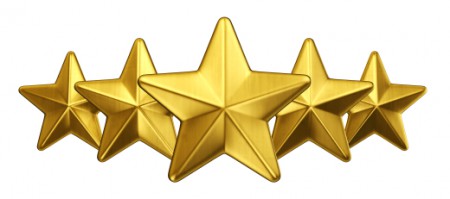 The
Library Journal congratulates the 2016 Star Libraries
!
---
If you would like to submit a book review please e-mail Steve at
steve.harsin@alslib.info
---
21 famous authors share their favorites
Mental_floss
---
The Most Dangerous Book: the battle for James Joyce's Ulysses
Book Review
by Yvonne Caruthers
---
book review
Steve Harsin, library director, has an interesting group of books: self- published ebooks which became so popular they decided to publish them as bound books. I am reading one now,
Not Dead in the Heart of Dixie
, by R.M. Kralik.
If you would like to submit a book review please e-mail Steve at gmlib@arrowhead.lib.mn.us.
---
---