Enlarge text
A
A
A
Library and Events
Arrowhead Library System Youth Library Card Design Contest
Calling all youth artists!
Arrowhead Library System (ALS) is holding an art contest for a new youth-designed library card! Children ages 12 and under who live in Carlton, Cook, Itasca, Koochiching, Lake, Lake of the Woods, and St. Louis counties may participate in the contest.
Entries will be accepted now until June 19
, 2017. The winner will be selected by ALS library staff and notified by August 1, 2017. Notification will also be posted on the ALS website and Facebook page by August 1, 2017.
To participate in the contest, please visit your local public library to pick up a form or visit
https://www.alslib.info/alsyouthlibrarycardcontest
to print out a contest form. Completed forms may be turned into any ALS member public library or send via mail to Arrowhead Library System, Attn. M. Stanford. Only one submission per person, please.
---
HIKING WITHOUT A CANOE
The Grand Marais Public Library will present Hiking Without A Canoe: A Photographic Journey of the Appalachian Trail featuring Jill Aubin on Saturday, June 3, at 2:30 PM.
On September 21, 2016 Jill M Aubin completed her journey of hiking the Appalachian Trail. A lot of hiking, camping and trying out gear went into the planning of the epic 6 month hike. Join Jill as she shares her love of the outdoors, the preparations of food and gear, and what it was like to get up every morning and hike an average of 15 miles a day. Along the way you will learn about the terrain, the animal and the people of the Appalachian Mountains. Jill will be sharing photographic images in a slide show while she relates what it takes to hike 2,189 miles.
Jill grew up on the Iron Range in rural Minnesota near the town of Mountain Iron. She graduated from the Suburban Hennepin Technical College with a degree in Commercial Photography. After closing a successful photography business, Jill went on to start teaching children at various businesses with her most recent job as the Education Coordinator at Minnesota Discovery Center. Jill gave up her position there to follow her dream of hiking the Appalachian Trail. Currently she is traveling locally to do inspirational speaking as well as teach photography classes.
---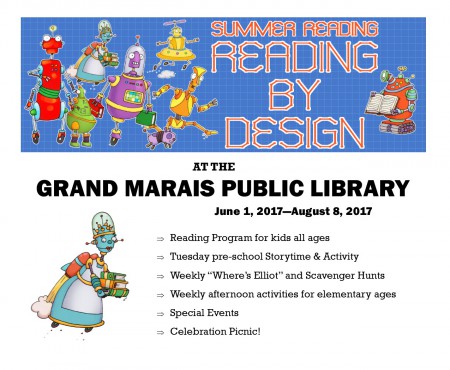 ---
SYNC is a free summer audiobook program for teens
In the summer of 2017 SYNC will give away two complete audiobook downloads a week - pairs of high interest titles, based on weekly themes. In 2016, 30 titles were given away over 15 weeks. Find out all the
details
.
---

Welcome to the Minnesota Library Publishing Project
The Minnesota Library Publishing Project (
MLPP
) is a pilot project that provides online publishing tools and training information to support independent authors and small publishers across the state. We believe that libraries have a role to play in helping local communities come together to create and share books. The MLPP is coordinated by Minitex with support from Minnesota's academic and public libraries.
MLPP's book design tool is Pressbooks: an easy-to-use, online, cloud-based service that enables authors and publishers to create attractive content using a wide variety of templates and formatting options. Templates are available that are tailored for poetry, fiction, family history, dissertations, and many other content types. Pressbooks assigns each uploaded manuscript a unique URL that authors can use to share their work. Pressbooks enables authors to export their work in the formats that are essential to publishing, including PDF, EPUB, MOBI, and HTML. Authors also have a variety of options to create print versions of their book(s).
---
grand marais public library gets 5 stars in 2016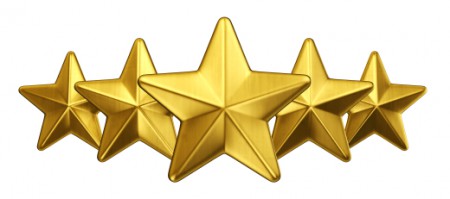 The
Library Journal congratulates the 2016 Star Libraries
!
---
If you would like to submit a book review please e-mail Steve at
steve.harsin@alslib.info
---
21 famous authors share their favorites
Mental_floss
---
The Most Dangerous Book: the battle for James Joyce's Ulysses
Book Review
by Yvonne Caruthers
---
book review
Steve Harsin, library director, has an interesting group of books: self- published ebooks which became so popular they decided to publish them as bound books. I am reading one now,
Not Dead in the Heart of Dixie
, by R.M. Kralik.
If you would like to submit a book review please e-mail Steve at gmlib@arrowhead.lib.mn.us.
---
---