Enlarge text
A
A
A
Library
News

and Events
Create your own comic character workshop
Friday, October 18 from 3:30 - 5:30
Grades 5 and older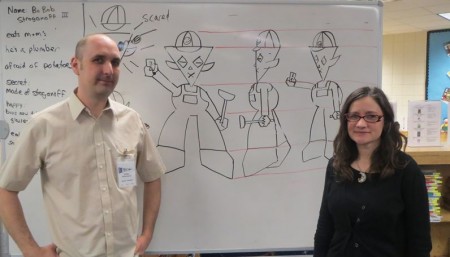 Do you like to read graphic novels or comics? Do you like to draw? Write? Have you ever drawn a character from different angles? In this class, you'll learn different tools that will help you create a comic character and start your own story! The instructors, Minnesota author Trisha Speed Shaskan and Minnesota author/illustrator Stephen Shaskan, are the creators of the picture book Art Panels, BAM! Speech Bubbles, POW! Writing and Illustrating Your Own Graphic Novel and the Q & Ray graphic novel series. This 2-hour workshop is appropriate for 5th graders and older.
This program, sponsored by Arrowhead Library System, was funded in part or in whole with money from Minnesota's Arts and Cultural Heritage Fund.
---

gigi stafne: Set Up care anywhere! Borderless medicine
October 23 from 6-7PM

Herbalists Without Borders is a volunteer health justice and humanitarian aid group working in more than 30 countries. Join former longtime Executive Director, Advisor and current Trauma Trainer of Herbalists Without Borders International, Gigi Stafne, to learn more about the essential ingredients of offering compassionate care and health justice locally and globally. Stafne is a longtime North House Herbalism Instructor and operator of the Green Wisdom School of Natural and Botanical Medicine.
---
michael bazzett: author of popol vuh
Library Friends welcomes award winning poet
November 9 at 5 PM
Cook County Library Friends welcomes all to an author event and poetry reading by Michael Bazzett, author of Popol Vuh, Milkweed Press, 2018.
Popol Vuh is a NEW YORK TIMES BEST POETRY BOOK OF 2018 AND A WORLD LITERATURE TODAY NOTABLE TRANSLATION
The story: In the beginning, the world is spoken into existence with one word: "Earth." There are no inhabitants, and no sun--only the broad sky, silent sea, and sovereign Framer and Shaper. Then come the twin heroes Hunahpu and Xbalanque. Wielding blowguns, they begin a journey to hell and back, ready to confront the folly of false deities as well as death itself, in service to the world and to humanity.
This is the Mayan Popol Vuh, "the book of the woven mat," one of the only epics indigenous to the Americas. Originally sung and chanted, before being translated into prose--and now, for the first time, translated back into verse by Michael Bazzett--this is a story of the generative power of language. A story that asks not only Where did you come from? but How might you live again? A story that, for the first time in English, lives fully as "the phonetic rendering of a living pulse."
Michael Bazzett is the author of The Interrogation; You Must Remember This, which received the 2014 Lindquist & Vennum Prize for Poetry; Our Lands Are Not So Different; and a chapbook, The Imaginary City. His poems have appeared in numerous publications, including Ploughshares, The Sun, Massachusetts Review, Pleiades, and Best New Poets. A longtime faculty member at The Blake School, Bazzett has received the Bechtel Prize from Teachers & Writers Collaborative and was a 2017 National Endowment for the Arts Fellow. He lives in Minneapolis. The Popol Vuh is a Mayan creation myth. Originally shared orally, and written down in the K'iche' language in the sixteenth century, it was copied and translated by the Dominican friar Francisco Ximénez at the beginning of the eighteenth century.
There will be an open house and book signing with the author, in conjunction with the Grand Marais Art Colony's Readers and Writers Festival, on November 8, 2019 at 5 p.m. at the Cook County Community Center-317 5th Street in Grand Marais. There is no charge for the event, which is sponsored by Cook County Library Friends, a non-profit organization whose mission is to to promote excellence in library services by working with the Library Board and the staffs of the public and school libraries to support these agencies, their services and programs.
---
north shore readers and writers festival
November 7 - 10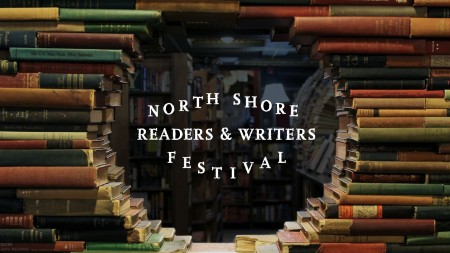 The North Shore Readers and Writers Festival is Grand Marais Art Colony's biennial event that locates, celebrates, and fosters the literary arts and engagement with the written word. Readers, writers, and book professionals come together over four days filled with author talks, panel discussions, mini-classes, and craft seminars.
Registration for the full festival is open now
.
To make this festival even more accessible to our community, Grand Marais Public Library partners with the Art Colony and hosts a few of the festival events free of charge and open to the public. Watch our website for listings of those events.
---
Readers' comments welcome
Did you love your latest read? Tell the next reader!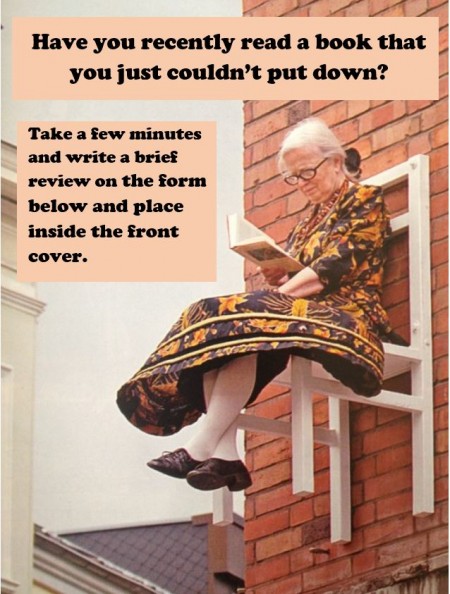 Grand Marais Public Library is helping readers share their reading experience with others. A slip of paper inside the cover of a book invites readers to leave a brief comment for the next person who may pick up that book. Notes should be anonymous, and may include things that give subsequent readers feedback about your reading experience.
If you find a Grand Marais book that does not contain a slip, request one at the front desk. This effort supports goals in our 2018 strategic plan to build a sense of community and belonging.
---
WUndrous Readers Society
Thursdays, 4PM - 5PM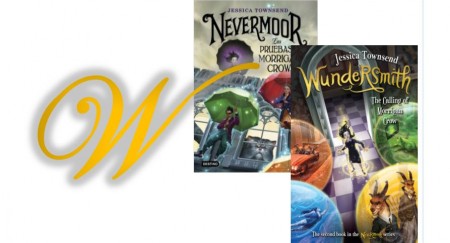 Youths, join the Wundrous Readers Society! We meet on Thursdays from 4-5pm for lemonade (in official Wundrous Readers Society mugs), doodling, and reading aloud! The books are geared toward ages 9-12 and all ages are welcome. We review the plot at the start of every gathering, so you'll be ready to jump into the story each week even if you've missed a night.
---
Highway 61 construction project
Watch this video for a detailed explanation of the construction phasing, staging and traffic control to impact Grand Marais over the next couple of years.
Coming soon: "Project Status" link.
---
24-hour library services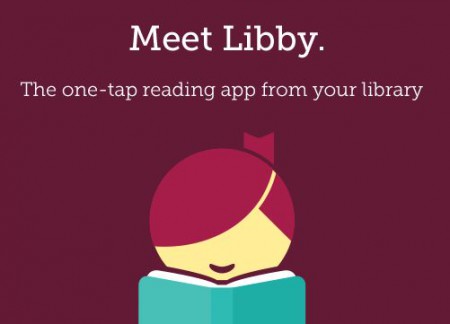 Libby
is an app that allows you to borrow ebooks and e-audiobooks with more ease than the Overdrive app it replaces. The collection continues to grow, and offers new titles every month.
Bookmyne
is an app that allows you to manage your library account from an Android or iOS (Apple) device. Check due dates and renew items here. You'll need your library card number and pin (usually the last four digits of your telephone) to use Bookmyne. Highly recommended by library staff.
RB Digital
is an app that allows you to borrow (and keep!) digital magazines. RB Digital works with Apple iOS, Android, and Kindle Fire devices. Get registered at
arrowheadmn.rbdigital.com
. Then, get the RB Digital app from your device's app store and enjoy.
---
online tech help videos
Try these!


Over 40 Tech Support videos offer short, straight-forward instructions on a variety of topics, including:
Copy and paste
Make a phone call from your GMAIL account--for free.
Attach a file to your email
Crop your photos
---
mail-a-book program for county residents
Listen to this short WTIP audio clip
County folks, we know it can be difficult to return books to Grand Marais Public Library on time. Did you know you can borrow paperback books and other materials from the
Arrowhead Library System
via u.s. mail free of charge?
The items come to your mailbox; you return them through your mailbox. The same is true for city residents in assisted living. ALS Executive Director
Jim Weikum joins Tracy Benson on WTIP to explain
:


---
Library gets a New strategic plan, mission, tagline
Winter 2017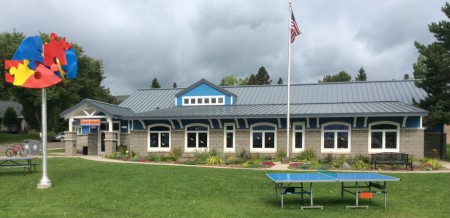 With much help from the community, the Grand Marais Public Library completed a strategic planning process this year that will guide our actions for the next five years.
Our new mission is:
The Grand Marais Public Library increases knowledge, inspires creativity, removes barriers, and builds community across Cook County.
Our tagline is:
EXPLORE. LEARN. CREATE. CONNECT.
Our priority goals are:
The community will increase understanding and appreciation of the full range of human diversity.
The community will have increased knowledge and utilization of library resources and programs throughout the county.
People will enjoy a comfortable environment that gives them a sense of community belonging.
Young children will develop a love of reading and improve their literacy.
We invite you to
review the Strategic Plan
for more information.
---
The library gets 5 stars 11 years in a row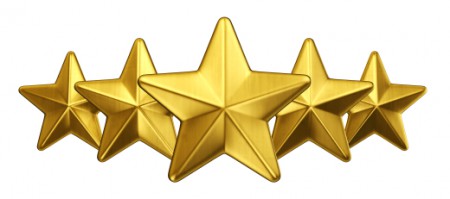 Grand Marais Public Library is pleased to announce it has once again achieved a 5 star ranking in the annual Library Journal Star Libraries standings. Last year, when Grand Marais was ranked a 5 star library for 10 years running, it was one of only 13 libraries in the nation to do so Visit
the Library Journal website
to read more.
---