Enlarge text
A
A
A
Library
News

and Events
FRIDAY NIGHT REELS FOR FEBRUARY 28TH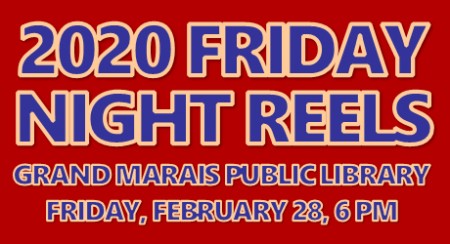 The 2020 Friday Night Reels film series continues Friday, February 28th at 6 PM with the movie The Professor.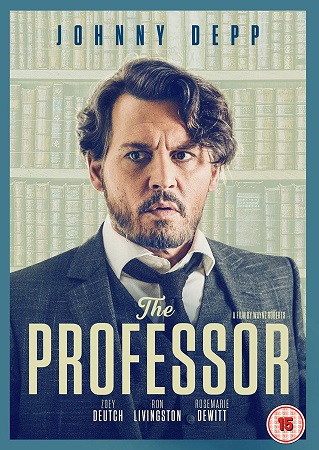 After learning about his terminal diagnosis, a college professor decides to live his life to the fullest by drinking, smoking and expressing real thoughts for the people around him. While going through the stages, he come to terms with the great truth of his life as he mends broken relationships, embraces the people in his life and learns to ignite his inner good spirit.
The films selected for this series are intended to appeal to adult audiences and may not be suitable for young viewers. We thank the Library Friends of Cook County for their generous and continued support in providing this program.
---
one more time book club Discussion
Wednesday, March 25 at 1:00 PM
Facilitated by Joan Drury and Anne Brataas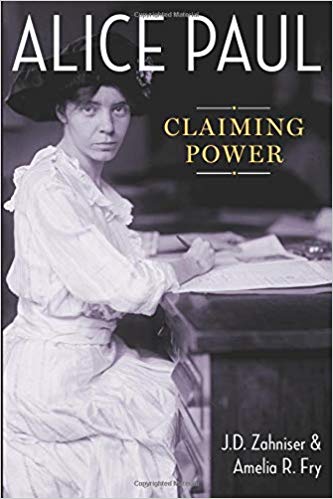 Celebrate Women's History Month and the 100th Anniversary of Women's Right to Vote with the One More Time Book Club group, which is forming now to read and discuss just one more book: J.D. Zahniser's
Alice Paul: Claiming Power
.
At 28 years old, Alice Stokes Paul led a media campaign that turned attention from President Elect Woodrow Wilson's first inauguration toward the demand for women's right to vote. She participated in the first group protest in front of the White House, which lasted 18 months. Although she sustained verbal and physical attacks, threats, and mal-treatment in jail, Paul remained an advocate for women's rights until her death in 1977.
Anne Brataas and Joan Drury will facilitate the discussion at Grand Marais Public Library. No registration is required. Come even if you have not finished reading the book, which is now available through the library and Drury Lane Books.
This event was inspired by the Frances Perkins book discussion that took place February 5th at the library, and it is made possible by community partnership between the library,
Drury Lane Books
and
Minnesota Children's Press
.
---

WINTER READING PROGRAM BEGINS january 6

The Grand Marais Library's Winter Reading Program is coming! From
January 6 through February 28, 2020
, kids of all ages can choose a way to track their reading and earn free prizes:
Sticker page: Designed for the littlest readers (ages zero to six). Earn a sticker for each day you read or listen to books (with your grown-up or on your own). You can also get a sticker from staff every time you visit the library. When the sticker page is full (12 stickers), turn it in for a free prize book!
Activity log: The Choose-Your-Own-Adventure of reading logs. Pick from a list of reading-related activities or set your own goals. Color in a circle for each completed activity. When the log is full or any time after March 1st, turn it in for a free prize book!
Timed reading challenge: Cross off a book for every 20 minutes of reading (or listening to books). After 700 minutes read or any time after March 1st, turn it in for a free prize book!
Book title log: The classic reading log. Write down titles of the books you're reading. When the log is full or any time after March 1st, turn it in for a free prize book!
Tacos for Teens: Age ten and up. Teens/tweens can take a punch card with a variety of reading-related activities. Each time you complete one, tell a library staff member about it to get your card punched. Six punches earns you a coupon for a free taco from Hungry Hippie Tacos. Each card has 16 activities, so you can earn up to 2 tacos!
For school-aged kids, the
Wundrous Readers Society
meets every Thursday, 4:00-5:00 p.m. for hot cocoa, doodling, and reading aloud. We're currently re-visiting Jessica Townsend's
Nevermoor
series in anticipation of the release of the third book in March 2020.
---
Friday night reels film series
Fridays at 6 PM at the library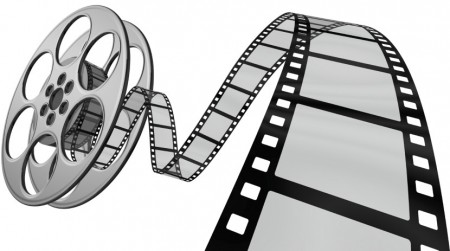 This winter, join neighbors after hours at the library to view thought-provoking films each Friday night January 3 through March 6 . Here's the schedule:
January 3: Blade Runner, Director's Cut
January 10: Ulysses & Mona
January 17: The Public
Januaury 24: Fighting with My Family
January 31: BlackKklansman
February 7: Amazing Grace
February 14: Juliet Naked
February 21: Kusama Infinity
February 28: The Professor
March 6: Stay Human
The films selected for this series are intended to appeal to adult audiences and may not be suitable for young viewers. We thank the Library Friends of Cook County for their generous and continued support in providing this program.
---

library unveils health portal


You may have noticed a new button in the jewel bar near the top of our homepage. The red cross symbol labeled "Health Topics" (scroll left or right if it doesn't immediately appear) gives you access to reliable, research-based, #NOTFAKENEWS resources on a variety of health topics.
The resources presented on this new web page offer various ways to look at health information, from general overviews, to in-depth coverage of specific health concerns, to information about specific medications and ways to identify an unknown pill by its appearance. Also included are resources for lactating women, AIDS information, household products and their contents, and more. Issues of pain management, substance addiction, treatment and cure are also covered. There is even a section devoted to healthy recipes.
---
GMPL accepts grant from LFCC
Grand Marais Public Library thanks the Library Friends of Cook County for their generosity in funding our Film Movement Membership, Film Series Support, and funding for speakers, who provide free presentations open to all members of our community.
The Friends organization is a valuable resource for our county's schools and libraries. To learn more about the organization and the grants they recently awarded,
read here
.
---
Readers' comments welcome
Did you love your latest read? Tell the next reader!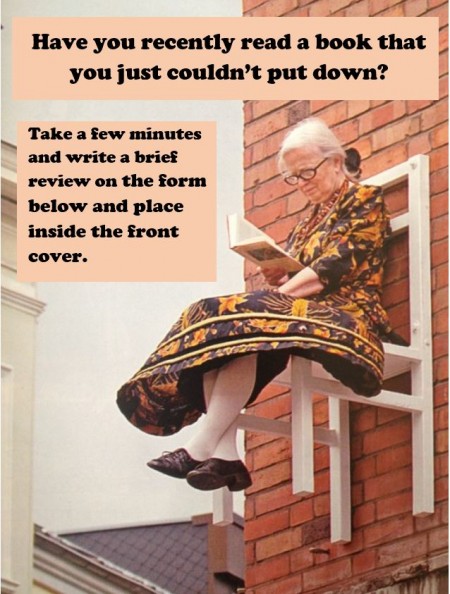 Grand Marais Public Library is helping readers share their reading experience with others. A slip of paper inside the cover of a book invites readers to leave a brief comment for the next person who may pick up that book. Notes should be anonymous, and may include things that give subsequent readers feedback about your reading experience.
If you find a Grand Marais book that does not contain a slip, request one at the front desk. This effort supports goals in our 2018 strategic plan to build a sense of community and belonging.
---
WUndrous Readers Society
Thursdays, 4PM - 5PM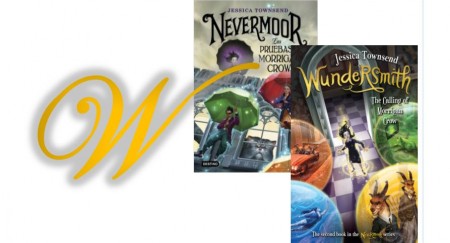 Youths, join the Wundrous Readers Society! We meet on Thursdays from 4-5pm for hot cocoa (in official Wundrous Readers Society mugs), doodling, and reading aloud! The books are geared toward ages 9-12 and all ages are welcome. We review the plot at the start of every gathering, so you'll be ready to jump into the story each week even if you've missed a night.
---
Highway 61 construction project
Watch this video for a detailed explanation of the construction phasing, staging and traffic control to impact Grand Marais over the next couple of years.
Coming soon: "Project Status" link.
---
mail-a-book program for county residents
Listen to this short WTIP audio clip
County folks, we know it can be difficult to return books to Grand Marais Public Library on time. Did you know you can borrow paperback books and other materials from the
Arrowhead Library System
via u.s. mail free of charge?
The items come to your mailbox; you return them through your mailbox. The same is true for city residents in assisted living. ALS Executive Director
Jim Weikum joins Tracy Benson on WTIP to explain
:


---
online tech help videos
Try these!


Over 40 Tech Support videos offer short, straight-forward instructions on a variety of topics, including:
Copy and paste
Make a phone call from your GMAIL account--for free.
Attach a file to your email
Crop your photos
---
Library gets a New strategic plan, mission, tagline
Winter 2017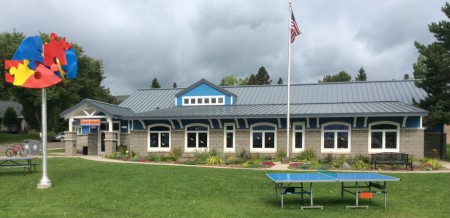 With much help from the community, the Grand Marais Public Library completed a strategic planning process this year that will guide our actions for the next five years.
Our new mission is:
The Grand Marais Public Library increases knowledge, inspires creativity, removes barriers, and builds community across Cook County.
Our tagline is:
EXPLORE. LEARN. CREATE. CONNECT.
Our priority goals are:
The community will increase understanding and appreciation of the full range of human diversity.
The community will have increased knowledge and utilization of library resources and programs throughout the county.
People will enjoy a comfortable environment that gives them a sense of community belonging.
Young children will develop a love of reading and improve their literacy.
We invite you to
review the Strategic Plan
for more information.
---
The library gets 5 stars 11 years in a row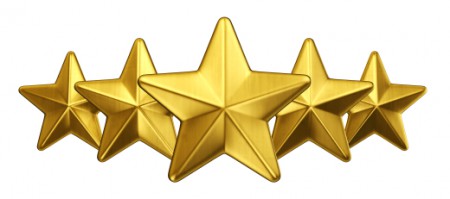 Grand Marais Public Library is pleased to announce it has once again achieved a 5 star ranking in the annual Library Journal Star Libraries standings. Last year, when Grand Marais was ranked a 5 star library for 10 years running, it was one of only 13 libraries in the nation to do so Visit
the Library Journal website
to read more.
---