Enlarge text
A
A
A
Library and Events
dollipops!
Friday, June 21 at 3:30 PM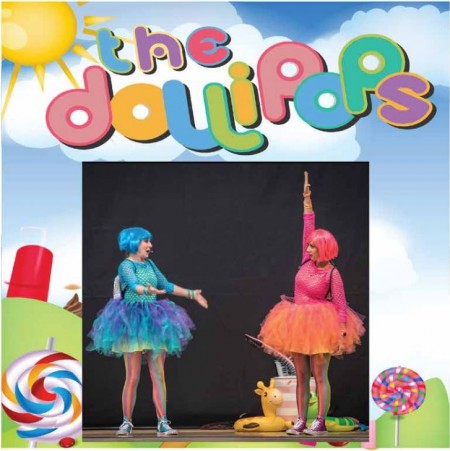 Get ready to sing, dance, and laugh with the engaging, high-energy, highly interactive kids' show -- The Dollipops!
"Dolli" and "Pop" are sisters who have traveled all the way from Sweet Tart City to bring you on a magical and musical road trip that is sure to get kids (and their parents/caregivers!) moving, grooving, and making memories.
From classic beach tunes to current Hollywood and pop hits, Dolli and Pop use music to allow kids the chance to use their imaginations to sing and dance along, and even to enjoy their very own four and a half minutes of fame!
Program length is 45 minutes.
Everyone is welcome!
This program, sponsored by Arrowhead Library System, was funded in part or in whole with money from Minnesota's Arts and Cultural Heritage Fund.
---
outside the box:
Diversity, language, and bridges to inclusion
Featuring: Nate Cannon
Saturday, June 29 at 3:00 PM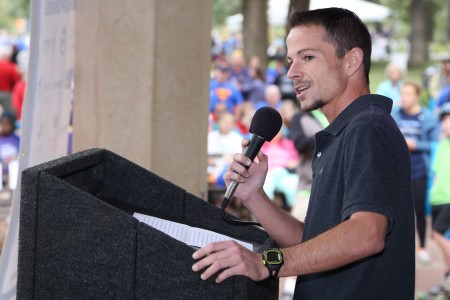 Minnesota author and trans activist Nate Cannon draws upon his experiences as an out FTM (Female to Male) trans man to address current topics in the LGBTQ community. Cannon mixes his personal experiences as a suicide attempt survivor and transgender man living with unseen disability into a broader discussion of identity and social equality.
Differences within a community often generate fragmentation and weaken support systems. The LGBTQ community is not immune to this challenge to group cohesion. Cannon explores the ways language can influence inclusion, and offers strategies for finding support in a world increasing defined by "us" and "them."
Cannon is an award winning, nationally recognized public speaker on a range of topics regarding LGBTQ identity and community, including trans inclusivity, mental health needs, substance abuse, and how law enforcement can better manage LGBTQ special circumstances. His talks and consulting services are provided to government agencies, private organizations, law enforcement/corrections, schools and universities.
Nate Cannon holds an MFA in creative writing from Hamline University in St. Paul, Minnesota. He is the author of two memoirs, Running on a Mind Rewired (2012), which was written under his former name, Jennifer, and Dying to Hang with the Boys (2019). His essay "The Invisible Man" appears in the anthology Queer Voices: Prose, Poetry, and Pride (Minnesota Historical Society Press, 2019). All are held by the Grand Marais Public Library. More information about Nate may be found at his website:
RunningRewired
---

Summer reading: IT'S SHOWTIME AT YOUR LIBRARY
Going on: June 3 - August 13, 2019
Sign-up opens June 3. Join any time.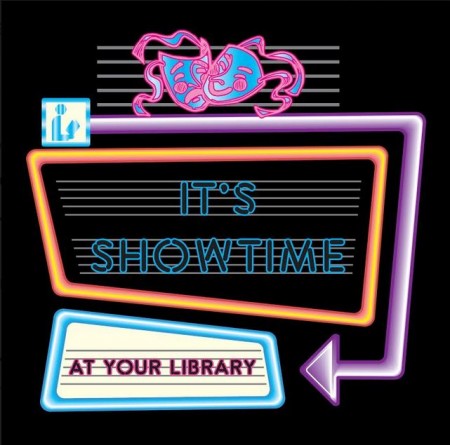 Kids ages zero to 18 can choose between several ways of tracking their reading and learning activities and earning free books and other prizes.
All the materials and instructions will be available at the library throughout the summer, so kids can start their chosen program anytime.
In addition to reading logs, the library will have theme-related activities and special events all summer long:
Click here for a full calendar of events.
The program wraps up and celebrates reading, learning, and creating with a picnic on the library lawn on Tuesday, August 13, 2019, at 11:00 a.m.
Follow the library's youth services Instagram @gmlibraryyouth to keep up with library events and more. Share what you're reading and creating with us this summer using the hashtag #itsshowtimeatgmpl
---
Tucker lane chronicle: featuring Local author Joan Crosby
Wednesday, June 12 from 2 PM - 3 PM
Fifty years ago, Joan Crosby and her husband, Dick, moved from the Minneapolis suburbs to spend a winter on the outskirts of the Boundary Waters Canoe Area Wilderness in a primitive one-room cabin without road access or modern conveniences. They heard the wolves howl and the loons call, watched the seasons change, entertained occasional visitors—invited or not—and made periodic trips across two lakes and a connecting portage to their vehicle, then on into Grand Marias to do laundry and replenish supplies. At this book talk, Crosby discusses her new book "Tucker Lake Chronicle", her experience homesteading on the Gunflint, and about her experience as an author.
Joan Crosby lives near Grand Marais, Minnesota, with her husband, Dick, and her beloved pug, Mr. Magoo. She has been a columnist for the Cook County News Herald for the past two decades.
---

overdue for change
Grand Marais Public Library is proud to become a fines free library.

At the April meeting of the Grand Marais Public Library Board of Trustees, the library changed its policy regarding fines for overdue materials.
Effective immediately, fines will no longer be levied on Grand Marais Public Library (GMPL) materials kept beyond their due date, and existing fines on patron records are being waived. The library also will no longer charge $1 for a replacement library card. Library staff will be happy to assist those who have questions about their account.
It is important to note some charges remain in place, including charges for damaged and lost materials. Also, overdue fines on materials owned by a library other than GMPL are set by the owning institution and may not be waived.
Library materials still have due dates, and patrons are requested to return or renew them in a timely manner. If a patron fails to return an item, they may still be held accountable. After 58 days past the due date, the online system presumes the material is lost, and automatically places a replacement charge on the patron account.
Board considerations included the following: Library fines create economic barriers to information access and the mission statement as rewritten two years ago specifies that the library "removes barriers"; Economic inclusion is a priority in the 2019 Strategic Plan; Studies show fines are ineffective in ensuring materials are returned to libraries on time, eliminating fines can even result in materials coming back to the library sooner, and libraries that go Fines Free typically see an increase in circulation.
The elimination of fines has become a nationwide trend, and a number of other libraries in the Arrowhead Library System have already become Fines Free. We are proud to be joining libraries around the state and nation in making this change.
WTIP interview:
---
Free is Key: Library Fines and Access
This TEDX talk featuring Librarian Dawn Wacek offers a discussion on how library access positively impacts communities, and how fines counteract the effort.
---
Report on the Investigation into russian interference...
The U.S. Department of Justice's
Report on the Investigation Into Russian Interference In The 2016 Presidential Election
is
available to download here, at https://www.justice.gov/storage/report.pdf.
---
Grandpa Lyle Gerard's Celebration of life ceremony
At the Community Center
August 11 from 1 PM - 4 PM
Grandpa Lyle provided children's storytimes in libraries and schools throughout the Arrowhead region until his passing last year.
His Grand Marais Celebration of Life Ceremony is scheduled for Sunday, August 11 at the Community Center.
For more information, your contact is:
April Gerard
(daughter)
aprilgerard@charter.net
218-590-8188


---
Crafternoon: A kids' summer reading program
Mondays - Thursdays
June 10 through August 8
2 PM - 4 PM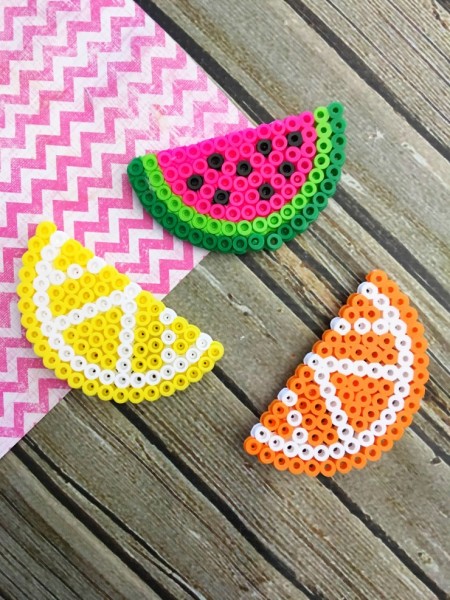 Find your creative genius at the library!
Explore a different activity each week, including Perler beads, altered book art, magic tricks, animation, and more.
No sign-up necessary.
---
Family Story Time: A Summer REading program
Tuesdays
June 11 - August 6
10:30 - 11:15 AM
All ages welcome

---
Touch, see, write, draw: a summer Reading program
Wednesdays
July 1 - August 21
4 PM - 8 PM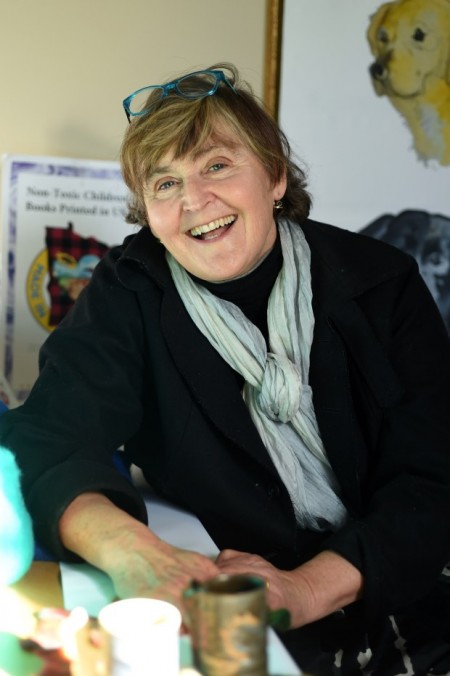 Award-winning science writer Anne Brataas leads a free, drop-in science, writing and illustration lab for kids entering grades K-12.
Explore Lake Superior through the "jolly ologies": limnology, phenology, ichthyology, zoology, microbiology, and more!
(Photo credit: Scott Takushi, Pioneer Press)
---

Wundrous Readers Society
Thursdays, 4PM - 5PM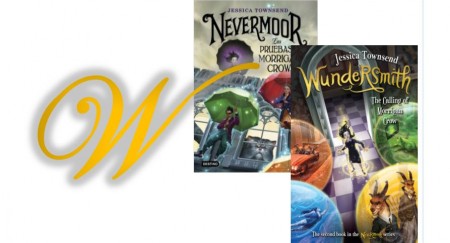 Youths, join the Wundrous Readers Society! We meet on Thursdays from 4-5pm for lemonade (in official Wundrous Readers Society mugs), doodling, and reading aloud! The books are geared toward ages 9-12 and all ages are welcome. We review the plot at the start of every gathering, so you'll be ready to jump into the story each week even if you've missed a night.
---
Scavenger Hunts and Where's Declan?
Coming soon as part of the Summer Reading Program.
New each week, these activities allow participants to explore the library and beyond. Then, enter a drawing to win a prize each week. Winners must have discovered the correct answer, and are announced on Saturdays after noon.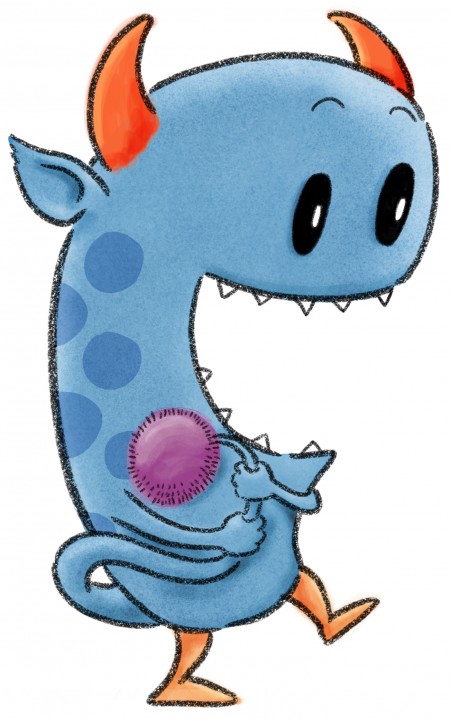 In our
Library Scavenger Hunts,
kids solve clues to find hidden objects around the library.
Where's Declan?
takes youths outside of the library, into City of Grand Marais. Declan, our Summer Reading Program mascot, keeps sneaking out of the library and taking selfies all around town. Guess where he's been each week.
---
read with aspen
Aspen comes to the library every Saturday
11 AM - Noon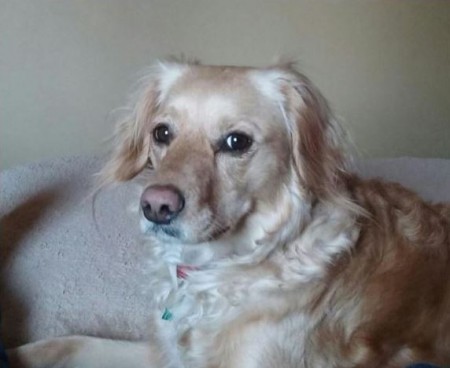 Who is Aspen?
Aspen is a registered Pet Partners Therapy Animal, who loves a good story and can hardly wait to hear your child read.
What is a Pet Partners Therapy Animal?
For more than 40 years, Pet Partners has worked to connect people with the healing therapy of animals. Aspen has been specially trained in various areas, including helping kids who need help with their reading skills. Working with a therapy dog also teaches kids to love books and reading. These types of programs featuring the opportunity for kids to read to dogs has grown immensely in popularity, and it is now offered at Grand Marais Public Library.
How does it work?
Parent (and child) call to sign up to read with Aspen and her teammate/handler Lisa Bauer for 20 minutes. Or, parents can show up at 11, and if there is a 20-minute opening available, they will be taken on a first-come, first-served basis.
---
Highway 61 construction project
Watch this video for a detailed explanation of the construction phasing, staging and traffic control to impact Grand Marais over the next couple of years.
Coming soon: "Project Status" link.
---
24-hour library services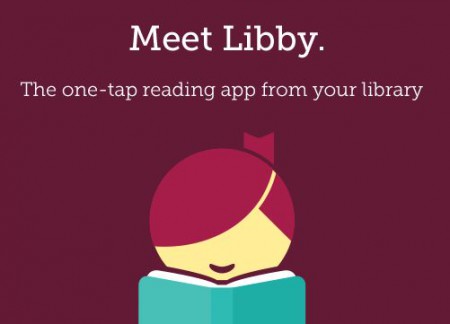 Libby
is an app that allows you to borrow ebooks and e-audiobooks with more ease than the Overdrive app it replaces. The collection continues to grow, and offers new titles every month.
Bookmyne
is an app that allows you to manage your library account from an Android or iOS (Apple) device. Check due dates and renew items here. You'll need your library card number and pin (usually the last four digits of your telephone) to use Bookmyne. Highly recommended by library staff.
RB Digital
is an app that allows you to borrow (and keep!) digital magazines. RB Digital works with Apple iOS, Android, and Kindle Fire devices. Get registered at
arrowheadmn.rbdigital.com
. Then, get the RB Digital app from your device's app store and enjoy.
---
online tech help videos
Try these!


Over 40 Tech Support videos offer short, straight-forward instructions on a variety of topics, including:
Copy and paste
Make a phone call from your GMAIL account--for free.
Attach a file to your email
Crop your photos
---
Readers' comments welcome
Did you love your latest read? Tell the next reader!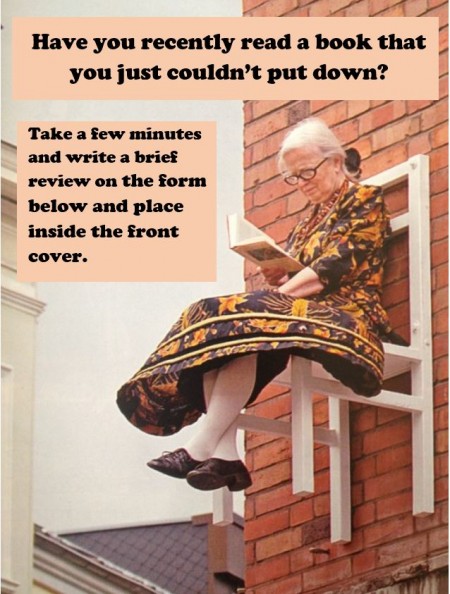 Grand Marais Public Library is helping readers share their reading experience with others. A slip of paper inside the cover of a book invites readers to leave a brief comment for the next person who may pick up that book. Notes should be anonymous,
and may include things that give subsequent readers feedback about your reading experience.
If a user finds a Grand Marais book that does not contain a slip, they may request one at the front desk. This effort supports goals in our 2018 strategic plan to build a sense of community and belonging.
---
New digital magazine collection
Available now
.

Arrowhead Library System, in partnership with Recorded Books, is happy to announce the launch of the RBdigital eMagazine Collection. RBdigital eMagazines offers full-color, interactive digital magazines for anytime, anywhere reading on desktops, mobile devices, and apps. You can browse the collection of over 120 popular magazines with no holds, no checkout periods, and no limit to the number of magazines you can download.
To create an account and start downloading eMagazines, please visit
http://arrowheadmn.rbdigital.com/
.
Director Steve Harsin announces RB Digital on WTIP. Listen in:
---
would you like to try e-books and e-audios?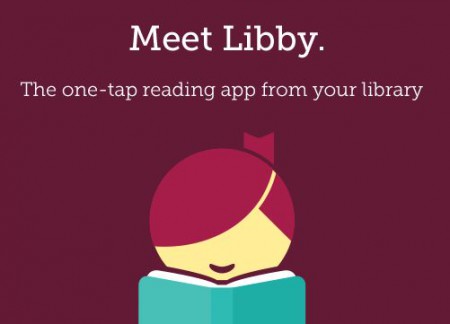 This free app, created by Overdrive, is now available!
Check it out
. Visit the library for one-on-one help getting started. We want this experience to be as exciting for you as it is for us.
For those of you using the Overdrive app: Libby is replacing the Overdrive app, which will be discontinued in the future. The benefit of switching to Libby is a streamlined experience, where you can read or listen to your library materials "in the app," rather than having to switch over to OverDrive Media Console, Amazon.com and Kindle App, etc. Still have questions? Please ask!
---
FIber Arts Guild donates cloth bags to library users
Grand Marais Public Library is grateful to receive 16 cloth bags handmade and donated by members of a Fiber Arts Guild interest group. Over the years, the library has received recycled plastic grocery bags from members of the community. These are provided to customers needing to cover books from precipitation or simply carry them home. Until the Guild donated cloth bags, we had no alternatives to offer. We are looking forward to receiving another donation of the beautiful, personal bags Guild members created.
Hear more from the Fiber Guild in this WTIP Roadhouse recording:
---
Do you accept book donations?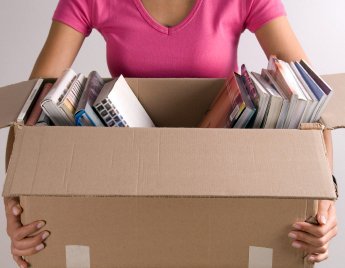 The library can accept excellent condition new books published within the last 2 years. Why?
Read more
.
---
mail-a-book program for county residents
Listen to this short WTIP audio clip
County folks, we know it can be difficult to return books to Grand Marais Public Library on time. Did you know you can borrow paperback books and other materials from the
Arrowhead Library System
via u.s. mail free of charge?
The items come to your mailbox; you return them through your mailbox. The same is true for city residents in assisted living. ALS Executive Director
Jim Weikum joins Tracy Benson on WTIP to explain
:


---
Library gets a New strategic plan, mission, tagline
Winter 2017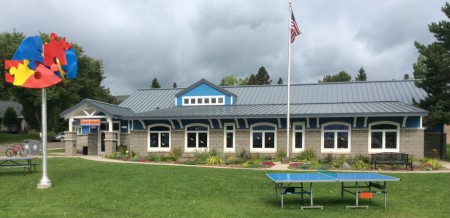 With much help from the community, the Grand Marais Public Library completed a strategic planning process this year that will guide our actions for the next five years.
Our new mission is:
The Grand Marais Public Library increases knowledge, inspires creativity, removes barriers, and builds community across Cook County.
Our tagline is:
EXPLORE. LEARN. CREATE. CONNECT.
Our priority goals are:
The community will increase understanding and appreciation of the full range of human diversity.
The community will have increased knowledge and utilization of library resources and programs throughout the county.
People will enjoy a comfortable environment that gives them a sense of community belonging.
Young children will develop a love of reading and improve their literacy.
We invite you to
review the Strategic Plan
for more information.
---
The library gets 5 stars 11 years in a row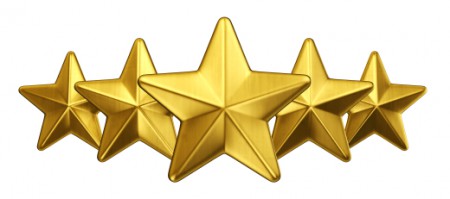 Grand Marais Public Library is pleased to announce it has once again achieved a 5 star ranking in the annual Library Journal Star Libraries standings. Last year, when Grand Marais was ranked a 5 star library for 10 years running, it was one of only 13 libraries in the nation to do so Visit
the Library Journal website
to read more.
---