Enlarge text
A
A
A
Library
News

and Events
Library Services during the Stay Safe order
Pickup Window, Remote Customer Service, & More
Monday through Friday 10 AM - 5 PM, and Saturday 10 AM - 2 PM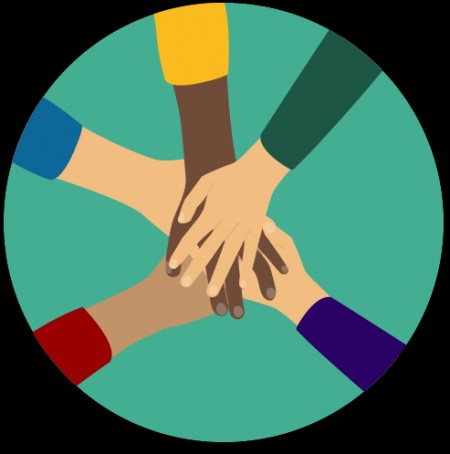 To protect public health and slow transmission of COVID-19 the library building is closed to the public with some exception for photocopies and a Computers by Appointment program.
Many services are available including
circulation via our pickup window
.
Customer Service:
Available Monday through Friday, 10 AM until 5 PM and Saturday 10 AM - 2 PM.

By phone: 218-387-1140
By email: gmlib@alslib.info

We can help you

Find information
Manage your account
Download digital books, audios, and magazines
Place requests using our online catalog

Contact Library Director Amanda St John at amanda@grandmarais.city
Internet Access, Copies, Printing, Scanning:
Most technology services are available either remotely or on site.
Call the library for information about the services you need.
Physical Materials (books, DVDs, audiobooks, etc.):
Pickup Window is available for borrowing library materials. Learn more.
You may return items to our outdoor drop box.
Digital Collections and 24-Hour Services:
Links for Federal, State and County updates:
---
One book | One Minnesota--book 3
Minnesota's Statewide Community Read
October 19 - December 8
Louise Erdrich's
The Plague of Doves
is the 3rd installment of One Book | One Minnesota's statewide community read project.

To participate:
The Plague of Doves (2008) is a Minnesota Book Award winner and finalist for the Pulitzer Prize. In it, an unsolved murder haunts a small, white off-reservation town. Vengeance and distortions of truth transform the lives of Ojibwe living on the nearby reservation and shape the passions of both communities for the next generation. The collective stories of the two communities come together in a wrenching truth that is revealed in the novel's final pages. This book is the first in Erdrich's "Justice Trilogy."
One Book | One Minnesota is presented by the Friends of the Saint Paul Public Library, acting as the Minnesota Center for the Book, in partnership with State Library Services, a division of the Minnesota Department of Education. One Book | One Minnesota launched this spring with Because of Winn-Dixie by Kate DiCamillo followed by A Good Time for the Truth: Race in Minnesota, a collection of essays.
---

WOWBRARY email service
A welcoming way to see the newest additions to our collection
WOWbrary is a weekly email showcasing Grand Marais Public Library's newest books, audiobooks, movies, and magazines.
With WOWbrary, you can browse our latest arrivals from home or wherever you have Internet access. You'll learn about bestsellers, cookbooks, mysteries, science books, travel guides, histories, children's titles, health books, science fiction, and more. Read a summary of each title and screen consumer reviews. With links to our catalog, it's easy to place holds on the titles that capture your imagination.
---
BOOK BUNDLES FOR KIDS

Families can register to receive
regular book bundles
curated by a librarian for each child! Let us know how often you'd like to pick up a new bundle (weekly, every two weeks, monthly, or one-time) and whether or not you'd like us to include DVDs and/or audiobooks. List a few interests for each child, and the children's librarian will select items tailored to your child's age and interests, and you'll receive an email when your bundle is ready to schedule a pick-up. Each bundle will include 5-10 books per child (more picture books/early readers/board books, fewer juvenile/YA books) and 2 DVDs and/or 2 audiobooks per family.

Sign up in one of two ways:
Register by phone: Call 218-387-1140
---
PRINTING SERVICES AT THE LIBRARY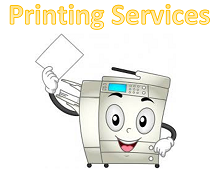 We can now print documents that are emailed to the library. For the best results, send your document in the PDF format.
Email us at gmlib@alslib.info. In your message, tell us:
- Your name
- How many copies you'd like
- Whether in color or black & white
- Single or double-sided
Then, wait for a response confirming receipt and completion of the request.
Your documents will be printed exactly as received. Sending your document in PDF format will deliver the best results.
Printing costs 20 cents per side B&W or 80 cents per side color. Pay by check or with exact change when you pick up your documents.
Please note that we cannot make copies of a physical document - we can only print documents that are emailed to us.
Call us at 387-1140 with any questions!
---
Stack it up: A grab bag for adults!
Going on now
A Stack is a grab bag of library materials that we hand-select for you based on the interests and preferences you specify when you sign up. It's a fun way to connect with library staff, stretch your reading habits, and explore the collection this summer.
Your grab bag automatically includes 4 – 6 books. Then, you can choose to stack on audiobooks, DVDs, and/or magazines for up to 12 items. Come back each month to receive a fresh mix of content.
Ready to stack it up?
CLICK HERE to sign up
, or call us at (218) 387-1140.
Under 18? Sign up here
Kids' book bundles
.
---
<
Tumblebook library for kids and families!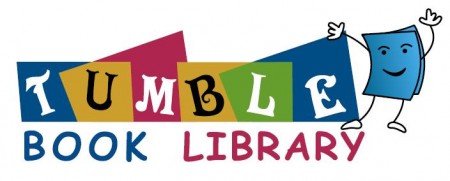 TumbleBookLibrary
, geared towards youth in grades K-6, is a collection of animated talking picture books, read-alongs, eBooks, quizzes, lesson plans, and educational games that can be accessed 24/7 with an Internet connection. Patrons can use computers, tablets, or mobile phones to access the collection -- a library card number is not required. Books are streamed right to the device at the click of a button!
---
mail-a-book program for county residents
Listen to this short WTIP audio clip
County folks, we know it can be difficult to return books to Grand Marais Public Library on time. Did you know you can borrow paperback books and other materials from the
Arrowhead Library System
via u.s. mail free of charge?
The items come to your mailbox; you return them through your mailbox. The same is true for city residents in assisted living. ALS Executive Director
Jim Weikum joins Tracy Benson on WTIP to explain
:


---
online tech help videos
Try these!


Over 40 Tech Support videos offer short, straight-forward instructions on a variety of topics, including:
Copy and paste
Make a phone call from your GMAIL account--for free.
Attach a file to your email
Crop your photos
---
Library gets a New strategic plan, mission, tagline
Winter 2017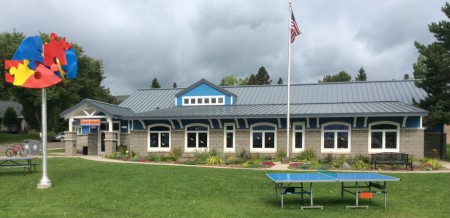 With much help from the community, the Grand Marais Public Library completed a strategic planning process this year that will guide our actions for the next five years.
Our new mission is:
The Grand Marais Public Library increases knowledge, inspires creativity, removes barriers, and builds community across Cook County.
Our tagline is:
EXPLORE. LEARN. CREATE. CONNECT.
Our priority goals are:
The community will increase understanding and appreciation of the full range of human diversity.
The community will have increased knowledge and utilization of library resources and programs throughout the county.
People will enjoy a comfortable environment that gives them a sense of community belonging.
Young children will develop a love of reading and improve their literacy.
We invite you to
review the Strategic Plan
for more information.
---