Enlarge text
A
A
A
Library
News

and Events
Library is closed on memorial day--5/30/22
Monday, May 30, 2022, the library will be closed in observation of Memorial Day.
---

LIBRARY offering service indoors:
Updated 5/9/22 at 11:11 AM.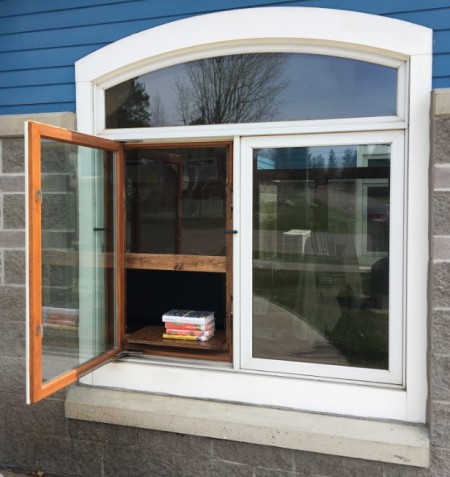 Thanks for checking back. It's the second week of May and the library is open. Please, come in.
Due to ongoing water issues, know that our service levels will fluctuate this summer. We may need to close suddenly, or to resume limited services at any time. Call ahead if you have any concerns about our service levels. We thank you for your patience and understanding.
Contact us at : 218-387-1140
---
be a storyteller take and make kits
Happening June 13 - 27, 2022
Supplies are limited and distributed first come, first served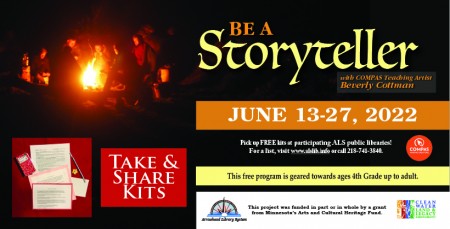 The art of storytelling is an ancient oral tradition found in all cultures. Storytellers keep and continue that culture by learning, telling, and passing on stories, fables, folk tales, myths, and legends that guide and teach others. In this interactive arts activity designed by COMPAS Teaching Artist Beverly Cottman for storytelling beginners, participants will receive the tools to learn an old story, put their own creative spin on it, then re-tell it to friends, family members, pets, and more! An accompanying online video with Beverly will be available for any new storytellers who want to watch and learn more.
This program is geared towards ages 4th grade up to adult. This program, sponsored by Arrowhead Library System, was funded in part or in whole with money from Minnesota's Arts and Cultural Heritage Fund.
---

StoryCorps One Small Step
Have you heard about this event through WTIP?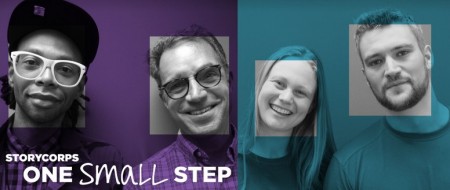 StoryCorps: One Small Step is a nation-wide initiative to help heal political divisiveness in our country. You can meet a fellow community member with different views or beliefs for a personal, 50-minute conversation to learn about each other's lives. Conversations are hosted by a trained staff facilitator, and although they are recorded, there is no obligation for participants to share the recording (or even use their name). The goal is 100% about providing community members the experience of safely meeting someone different from them who they might never otherwise connect with. Conversations are not a debate. They are just a chance for two people to break the ice and talk about who they are as people, what they care about, and their dreams for the future.
Learn more here, with WTIP
!
---
Healthcare Career Exploration Camp
Applications accepted until June 1

Have you heard about this program provided by Fond du Lac Tribal and Community College?
They will host the inaugural Indigenous Healthcare Career Exploration Camp this June, and applications are now OPEN (through June 1.) This camp is targeted towards, but not limited to, students with a tribal background. We will have 40 spaces available for students.
Scrubs Camp provides students the opportunity to learn about different healthcare professions from healthcare providers and educators. Sessions include hands-on experiential learning opportunities and site visits. Focus areas include Nursing, Community Health, Midwife and Doula, Virtual Reality Simulations, PT/OT, Flight Nurse, Dentistry, Nutrition, and more. Students will also participate in traditional opening and closing ceremonies, go on fun excursions, play traditional games, engage with Tribal community health providers, and more.
Applications are open to Minnesota students entering grades 9-12. This residential camp will run from June 22 – 25, 2022. Students will be provided with supervised housing on campus at Fond du Lac Tribal and Community College. There is no cost to students for programming, housing, and meals. We will have transportation support available as well.
Get the scoop
here.
---
Library Board of Trustees' Regular Meeting
Thursday, May 26, 2022 at 5:00 PM
In person at City Council Chambers
15 N Broadway, Grand Marais, MN
The library's monthly Board meetings are open to the public and held at the City of Grand Marais' Council Chambers--15 N Broadway, Grand Marais, MN 55604. They are
streamed live
and archived on the
City's YouTube channel
.
---
creative bug resources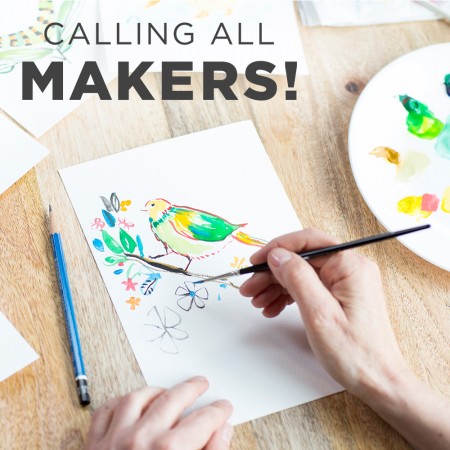 Do you have an ALS library card and Internet acess? Great! You now have unlimited access to more than 1,000 award-winning arts and crafts video classes taught by recognized design experts and artists.

There are creative projects for every occasion with downloadable patterns, templates, and recipes. The easy-to-navigate website features classes on topics in art and design, sewing, paperwork, holidays and parties, knitting and crochet, quilting, jewelry, and more! Browse by skill difficulty levels, quick or multi-part classes, specialty techniques, or those video tutorials best suited for children.
---
state parks passes at your library
June 14 2021 through June 30, 2022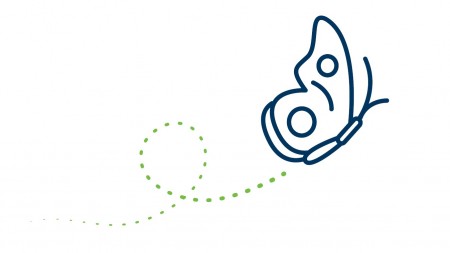 Through a partnership with the DNR, the library will be circulating two free 7-day vehicle parking passes to visit Minnesota's state parks. A library card is not required for participation. Starting June 14, we will begin accepting reservations for the passes and will book them through August 31, 2021. Additional months will open as the current one ends.

The purpose of this program is to make state parks even more accessible to the public by eliminating the entrance fee. Passes are funded by the DNR's Parks and Trails Legacy Amendment dollars. Folks who try the program will be encouraged to complete a survey. The data are needed to support the program's continuation. For more information about Minnesota's parks, visit mndnr.gov.
---
WOWBRARY email service
A welcoming way to see the newest additions to our collection




WOWbrary is a weekly email showcasing Grand Marais Public Library's newest books, audiobooks, movies, and magazines.

With WOWbrary, you can browse our latest arrivals from home or wherever you have Internet access. You'll learn about bestsellers, cookbooks, mysteries, science books, travel guides, histories, children's titles, health books, science fiction, and more. Read a summary of each title and screen consumer reviews. With links to our catalog, it's easy to place holds on the titles that capture your imagination.



---
mail-a-book program for county residents
Listen to this short WTIP audio clip

County folks, we know it can be difficult to return books to Grand Marais Public Library on time. Did you know you can borrow paperback books and other materials from the Arrowhead Library System via u.s. mail free of charge?

The items come to your mailbox; you return them through your mailbox. The same is true for city residents in assisted living. ALS Executive Director Jim Weikum joins Tracy Benson on WTIP to explain:
---
strategic plan, mission, tagline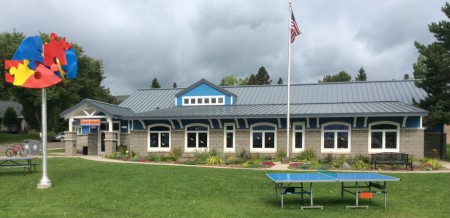 Our mission is:
The Grand Marais Public Library increases knowledge, inspires creativity, removes barriers, and builds community across Cook County.

Our tagline is:
EXPLORE. LEARN. CREATE. CONNECT.

Our priority goals are:
The community will increase understanding and appreciation of the full range of human diversity.

The community will have increased knowledge and utilization of library resources and programs throughout the county.

People will enjoy a comfortable environment that gives them a sense of community belonging.

Young children will develop a love of reading and improve their literacy.
We invite you to review the 2018-2022 Strategic Plan for more information.
---