Enlarge text
A
A
A
Library
News

and Events
take and make kits are coming soon!
Toys to Make Together
Coming December 4
First come, first served until all kits are claimed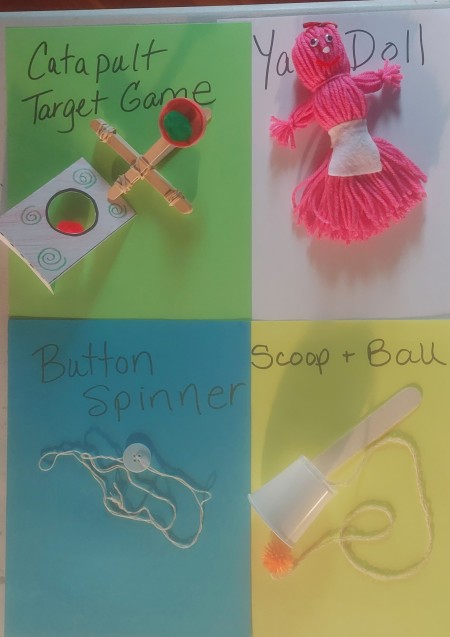 Let's make some toys! Starting December 4, we'll be distributing Handmade Toy Take & Create Art Kits from the Arrowhead Library System (ALS). This art experience, created by 321 Art Studio, explores toy making for beginners. Take & Create Art Kits will include supplies to create these four unique toys: yarn doll, string/button spinner, swing and catch cup and craft stick catapult. Follow-along instructional videos for each toy will be shared in the kit and online.
This program is geared towards those ages 6 and up, as younger kids may need assistance, making it a great multi-generational activity.
"My youngest just turned six and I'm always looking for something to keep his hands busy, " said Leah Ryan, ALS Legacy Program Specialist. "Making toys is a fun activity we can learn together! Best of all, everything we'll need is available for free, at our local library."
Watch the how-to videos at:
This program, sponsored by Arrowhead Library System, was funded in part or in whole with money from Minnesota's Arts and Cultural Heritage Fund.
---

Where's the Microfilm Reader?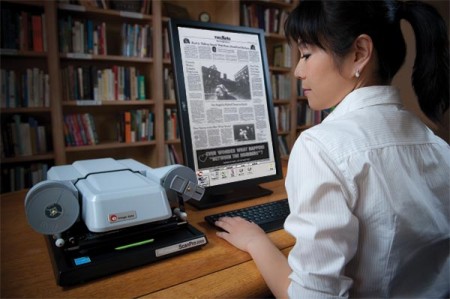 On November 16, 2023, the library's 14-year-old microfilm reader will find a new home at the Cook County Historical Society. Staff members there hope to find it a permanent home in their library and to continue making it available to the public.
Meanwhile, the Grand Marais Public Library is responding to feedback from the many researchers, writers and historians using the machine by upgrading to modern technology. The ScanPro 3500 that will be installed on November 21, 2023 will have printing capabilities. It comes with OCR text reading cabilities that support keyword searching, and there are many more controls for cropping and manipulating the articles found on our reels.
We look forward to assisting you with using the new machine and thank you for your patience as we transition to the new model.
---
Poets AgainsT the Blank Page
Monthly Poetry Workshop at the Library
Wednesday, December 13, 5:30-7:30 PM
Ages 13+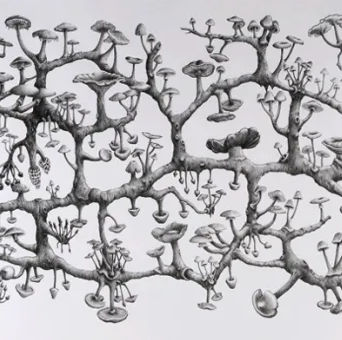 The Grand Marais Public Library is excited to invite people to workshop their poems at our monthly poetry workshop. This workshop is for all skill levels. Librarian Ryan Leng will facilitate the workshop.
The next workshop will feature a lesson on rhyme and meter, AKA prosody, as well as exercises and peer review for the development of drafts and generation of new ideas. To get the most out of this workshop, participants should bring drafts of poems.
Prior to becoming a Grand Marais librarian, Ryan Leng taught English for ten years to secondary students, including students in both AP English Literature and AP English Language, with success helping students find their voices not only for writing essays about poetry, but also for writing poetry of their own. Ryan understands how difficult poetry can be, as well as how much courage and vulnerability it takes to read aloud unfinished poems; consequently, he has designed this workshop to ensure that the learning environment is comfortable and respectful to all participants.
There is no registration required and it is free of charge. Attendees should bring paper as well as a pen or pencil. Non-alcoholic beverages with lids are welcome. For more details ahead of the workshop, you may email Ryan at Ryan.Leng@alslib.info.
---
Read Aloud with Tim Cochrane
Meet some characters from the draft manuscript of
The Mystery of Mary Bruneau: and Other Untold Isle Royale Stories
Friday, December 15, 6:00 - 7:30 PM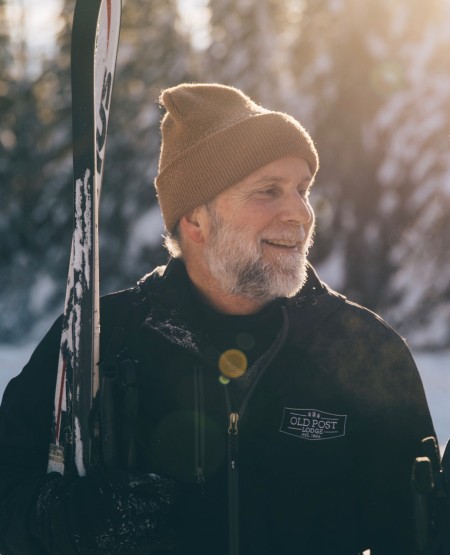 Tim Cochrane, local author of
Making the Carry: The Lives of John and Tchi-Ki-Wis Linklater
(2022 U of Minn. Press), will join the Grand Marais Public Library for a read aloud of
The Mystery of Mary Bruneau: and Other Untold Isle Royale Stories
. The event will take place on December 15th, from 6 pm to 7:30.
Tim has recently submitted this draft for publication at The University of Minnesota Press, and is excited to debut excerpts with our community about the forgotten people and events at Isle Royale in the 19th and early 20th centuries.
Linda LeGarde Grover, author of
Gichigami Hearts: Stories and Histories from Misaabekong
, has described Cochrane's
Making the Carry
as "well researched and touching." For the program, Mr. Cochrane will explain the overall context of the book and read about a few interesting folks from his research. He will also set aside time for questions from the audience, so come and immerse yourself in a past that we risk losing our forebears in forever, if not for storytellers like Tim Cochrane.
Free and open to the public. All ages. Come early for closest seating. Beverages with lids are welcome.
---
Faxing Now Available!
We now offer self-service faxing for library patrons. The price to send a fax is 50¢ per page with a maximum charge of $5.00. Received faxes cost 20¢ per page and would be sent to 218-877-7831.
---

We're hiring:

custodian
The Grand Marais custodian brightens days by putting that sparkle on our welcoming community space three times a week, 2-3 hours at a time on a flexible schedule. Starting wage is $16.55 and details can be found at
https://www.ci.grand-marais.mn.us/apply
.
---
We offer self-service printing, photocopying, scanning
Grand Marais Public Library provides the public self-service access to a photocopier, printer, and scanner for small scale jobs.
Scanning to your own flashdrive: FREE
Black and white copies: 20¢ per side
Color copies: 80¢ per side
When printing more than 100 sheets, or many professional-quality posters, please use an online service or professional printer.
Paper Hog
,
ProPrint
,
Arrowhead Printing
are a few that other community members have recommended.
---
Library Board of Trustees' meeting
The Library Board of Trustees meets on the fourth Thursday of each month at 5 PM. The meetings, held at City Hall Council Chambers, are open to the public. Please join us!
The July 27 meeting is canceled due to a lack of quorum.
Due to holidays, November's meeting will be held on Wednesday the 30th, and December's date will be Tuesday the 12th.
The City of Grand Marais' Council Chambers is located at 15 N Broadway, Grand Marais, MN 55604. Meetings are
streamed live
and archived on the
City's YouTube channel
.
---
creative bug resources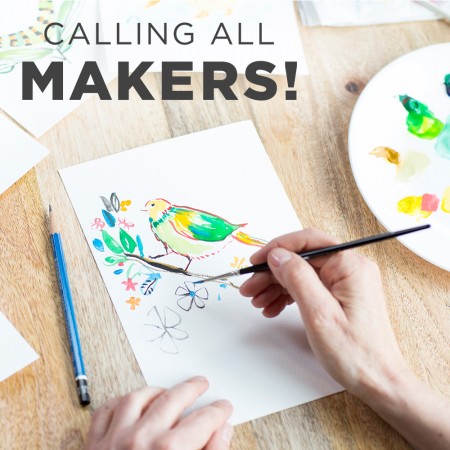 Do you have an ALS library card and Internet acess? Great! You now have unlimited access to more than 1,000 award-winning arts and crafts video classes taught by recognized design experts and artists.

There are creative projects for every occasion with downloadable patterns, templates, and recipes. The easy-to-navigate website features classes on topics in art and design, sewing, paperwork, holidays and parties, knitting and crochet, quilting, jewelry, and more! Browse by skill difficulty levels, quick or multi-part classes, specialty techniques, or those video tutorials best suited for children.
---
state parks passes at your library
June 14 2021 through June 30, 2022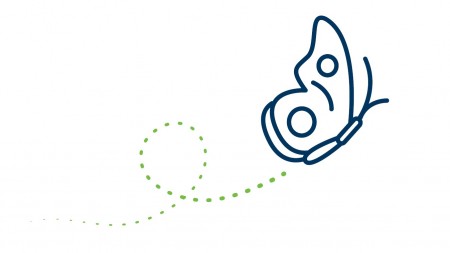 Through a partnership with the DNR, the library will be circulating two free 7-day vehicle parking passes to visit Minnesota's state parks. A library card is not required for participation. Starting June 14, we will begin accepting reservations for the passes and will book them through August 31, 2021. Additional months will open as the current one ends.

The purpose of this program is to make state parks even more accessible to the public by eliminating the entrance fee. Passes are funded by the DNR's Parks and Trails Legacy Amendment dollars. Folks who try the program will be encouraged to complete a survey. The data are needed to support the program's continuation. For more information about Minnesota's parks, visit mndnr.gov.
---
WOWBRARY email service
A welcoming way to see the newest additions to our collection




WOWbrary is a weekly email showcasing Grand Marais Public Library's newest books, audiobooks, movies, and magazines.

With WOWbrary, you can browse our latest arrivals from home or wherever you have Internet access. You'll learn about bestsellers, cookbooks, mysteries, science books, travel guides, histories, children's titles, health books, science fiction, and more. Read a summary of each title and screen consumer reviews. With links to our catalog, it's easy to place holds on the titles that capture your imagination.



---
mail-a-book program for county residents
Listen to this short WTIP audio clip

County folks, we know it can be difficult to return books to Grand Marais Public Library on time. Did you know you can borrow paperback books and other materials from the Arrowhead Library System via u.s. mail free of charge?

The items come to your mailbox; you return them through your mailbox. The same is true for city residents in assisted living. ALS Executive Director Jim Weikum joins Tracy Benson on WTIP to explain:
---
strategic plan, mission, tagline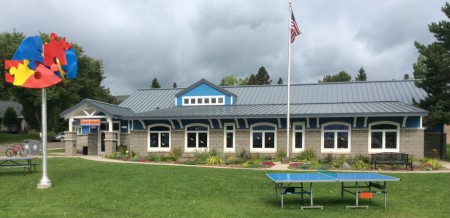 Our mission is:
The Grand Marais Public Library increases knowledge, inspires creativity, removes barriers, and builds community across Cook County.

Our tagline is:
EXPLORE. LEARN. CREATE. CONNECT.

Our priority goals are:
The community will increase understanding and appreciation of the full range of human diversity.

The community will have increased knowledge and utilization of library resources and programs throughout the county.

People will enjoy a comfortable environment that gives them a sense of community belonging.

Young children will develop a love of reading and improve their literacy.
We invite you to review the 2018-2022 Strategic Plan for more information.
---