Enlarge text
A
A
A
Library
News

and Events
Library is open during hwy 61 construction
Monday, Tuesday, Thursday and Friday : 10 AM - 5 PM
Wednesday 10 AM - 8 PM
Saturday 10 AM - 2 PM
**The Governor of Minnesota is in the process of eliminating face covering requirements throughout Minnesota. We are currently maintaining the visitation requirements listed below.**

Visitors ages 3 and up, vaccinated or not, must wear face coverings, hand-sanitize and practice social distancing. Adult supervision is required for ages 11 and under. Families are encouraged to visit together. Patrons are asked to limit visits to thirty minutes while the library observes a 12-person maximum occupancy.

The pickup window and Wi-Fi are available for anyone uncomfortable coming indoors, or unwilling or unable to meet the indoor visit requirements.

Details about using the pickup window are here.

---
pop-up book sale Coming to support area libraries
Provided by the Library Friends of Cook County
Location: Behind Joy & Co.
Sale date: June 26 from 10 - 2 PM

Library Friends of Cook County is happy to announce a "Pop Up" Used Book Sale from which all proceeds will go to benefit area libraries and reading programs. The sale will take place in the backyard of Joy & Co. Featured items for sale will be novels, cookbooks, art books and puzzles. The Library Friends Board is very excited to be able to offer a book sale and fundraiser this year, and acknowledges that past book sales have been very popular community events.
This press release
reveals more information about donating items for the sale, the sale location, and the LFCC non-profit organization. You can also
email Jan
of Library Friends.
---
May is Mental Health Awareness Month
Resources now on display at the library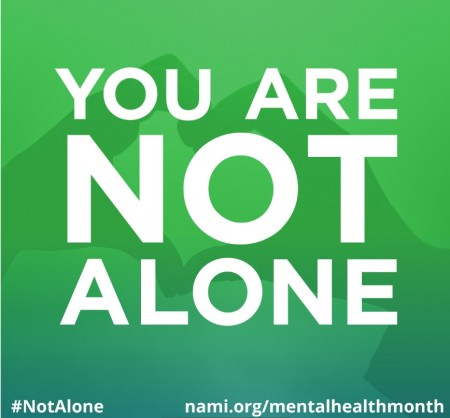 Cook County Public Health & Human Services announced a virtual event with Jeff Zuckerman, author of "Unglued: A Bipolar Love Story," in recognition of Mental Health Awareness Month.
This
free event happens virtually via Cook County Higher Education on May 19
at 6:00 PM.
Entitled "Sharing a Lived Experience of Resiliency and Hope," it will include readings from Zuckerman's book — a candid, funny, and refreshingly irreverent portrayal of the role a spouse takes in loving a partner with a mental illness. Intimate and ultimately hopeful, Zuckerman's story chronicles the power of compassion, faith and resilience in the survival of a marriage and a caregiver's own well-being.
During the month, Grand Marais Public Library will have Zuckerman's book and other helpful mental health resources on display.
In addition to Cook County Public Health & Human Services, we join the following community partners in working to destigmatize mental illness: Cook County Higher Education, Cook County Wellness Committee, Grand Portage Human Services, Grand Portage Health Services, North Shore Health, North Shore Health Care Foundation, Sawtooth Mountain Clinic, and Violence Prevention Center.
Contact:
Grace Bushard, Children and Family Services Supervisor
Grace.Bushard@co.cook.mn.us or 218-387-3624
---
juggling: A not-so-brief introduction
Thank you for your interest. The kits have all been claimed.
The library has distributed 60 juggling kits throughout Cook County in short order. This program, sponsored by Arrowhead Library System, was funded in part or in whole with money from Minnesota's Arts and Cultural Heritage Fund.
---
2021 Minnesota Author Project
Call for Entries!

The 2021 Minnesota Author Project is looking for the best indie-published books in the state! Contest submissions will be accepted through May 31, 2021.
There are three categories: Young Adult Fiction, Adult Fiction, and Communities Create. The Communities Create category, introduced last year, seeks creative written work by Minnesota organizations and communities.
Submissions in all three categories will be accepted until May 31, 2021.
Winners will receive:
$1000 each in category (provided by the Minnesota Library Foundation and BiblioLabs)
Honors at the 2022 spring Indie Author Project Reception
Opportunities to promote and distribute your books.
and so much more.
Click for more details
.
---
WOWBRARY email service
A welcoming way to see the newest additions to our collection




WOWbrary is a weekly email showcasing Grand Marais Public Library's newest books, audiobooks, movies, and magazines.

With WOWbrary, you can browse our latest arrivals from home or wherever you have Internet access. You'll learn about bestsellers, cookbooks, mysteries, science books, travel guides, histories, children's titles, health books, science fiction, and more. Read a summary of each title and screen consumer reviews. With links to our catalog, it's easy to place holds on the titles that capture your imagination.



---
mail-a-book program for county residents
Listen to this short WTIP audio clip
County folks, we know it can be difficult to return books to Grand Marais Public Library on time. Did you know you can borrow paperback books and other materials from the
Arrowhead Library System
via u.s. mail free of charge?
The items come to your mailbox; you return them through your mailbox. The same is true for city residents in assisted living. ALS Executive Director
Jim Weikum joins Tracy Benson on WTIP to explain
:


---
online tech help videos
Try these!


Over 40 Tech Support videos offer short, straight-forward instructions on a variety of topics, including:
Copy and paste
Make a phone call from your GMAIL account--for free.
Attach a file to your email
Crop your photos
---
strategic plan, mission, tagline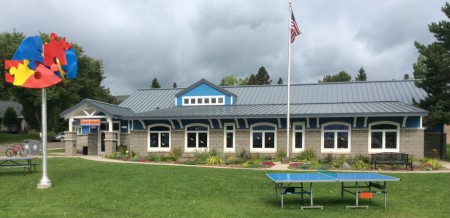 Our mission is:
The Grand Marais Public Library increases knowledge, inspires creativity, removes barriers, and builds community across Cook County.
Our tagline is:
EXPLORE. LEARN. CREATE. CONNECT.
Our priority goals are:
The community will increase understanding and appreciation of the full range of human diversity.
The community will have increased knowledge and utilization of library resources and programs throughout the county.
People will enjoy a comfortable environment that gives them a sense of community belonging.
Young children will develop a love of reading and improve their literacy.
We invite you to
review the 2018-2022 Strategic Plan
for more information.
---