Enlarge text
A
A
A
Pickup Window Program
Pickup Window Service
Monday, Tuesday, Thursday, Friday from 10 AM until 5 PM
Wednesday from 10 AM until 8 PM
Saturday from 10 AM until 2 PM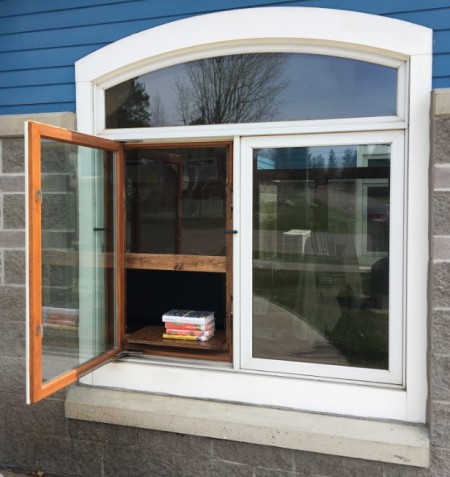 Pickup window service is available for anyone uncomfortable coming indoors, or unwilling or unable to meet the requirements for visiting indoors.
It's helpful if you call ahead to have your order prepared for you, but this is not required.
Please ring the doorbell for service and provide staff your library card or the library card of the person whose materials you would like to pick up.
Be prepared to wait a moment as staff, who are eager to assist you, may be completing a transaction with a patron indoors.
Pickup participants, please pledge to:
Wear a face covering and practice social distancing.
Return items to the outdoor drop box.
Stay home if anyone in the household is sick.
---
Wi-fi and Remote printing are available
The library emits a Wi-Fi signal accessible outside of the building 24 hours a day. Guests are encouraged to use it. When the library is open, guests can borrower a portable, handheld battery recharger to power up laptops, phones, or other devices provided you have your device's power cord.
For remote printing, please email your print-ready documents to gmlib@alslib.info ahead of your visit to the library. Tell us:
1) How many copies,
2) whether you want back-to-back printing, and
3) whether you want black and white (20 cents per side) or color copies (80 cents per side).
We accept cash or check.