Enlarge text
A
A
A
Library
News

and Events
Library's Hours Through December
Updated November 14, 2022
Due to damage caused by flooding, we need to replace the library's carpet.
The library will be:
Closed: Wednesday, November 23 - 27, 2022
Providing very limited service until carpet installation is complete (approximately 3 weeks).
We are aiming to offer access to the computer lab starting Monday, November 28, 2022, but this is contingent upon progress with the carpet replacement project. While the library's collections are being moved around, we may be unable to fill hold requests.
Wi-Fi is accessible from outside the building. Our downloadable books, audios and magazines are also available 24/7.
We'll post progress updates here. Please check back regularly.
---
We're Hiring: Assistant Library Director, & Librarian i
The City of Grand Marais is accepting applications for the Assistant Library Director position, as well as a Librarian I.
Announcements, applications and job descriptions are available online at:
---
cook county community read: Book 3
Will be announced soon.
This Community Read is a book club that everyone in the community is welcome to attend! Gwen Danfelt, the manager and book buyer at Drury Lane Books, facilitates discussions. She has a degree in Cultural Studies & Comparative Literature from the University of Minnesota and has led several local book clubs. When she's not working, canoeing, hiking, or hanging out with her 7-year-old, she's usually reading!
The Cook County Community Read is led by Gwen Danfelt of Drury Lane Books, and supported by community partners including the Grand Marais Public Library, Cook County Higher Education, and CARE—the Committee for Addressing Racial Equity. We hope that this community read series will equip and inspire our community, both adults and youth, to imagine and create a more inclusive and equitable world. When we as a community read together, we become part of something bigger than ourselves.
---
We offer self-service printing, photocopying, scanning

Grand Marais Public Library provides the public self-service access to a photocopier, printer, and scanner for small scale jobs.
Scanning to your own flashdrive: FREE
Black and white copies: 20¢ per side
Color copies: 80¢ per side
When printing more than 100 sheets, or many professional-quality posters, please use an online service or professional printer.
Paper Hog
,
ProPrint
,
Arrowhead Printing
are a few that other community members have recommended.
---
Library Board of Trustees' meeting
Library Board of Trustees meet next at the following date and time. The meeting is open to the public.
Thursday, November 17, 2022 at 5:00 PM
In person at City Council Chambers
15 N Broadway, Grand Marais, MN
The library's monthly Board meetings are open to the public and held at the City of Grand Marais' Council Chambers--15 N Broadway, Grand Marais, MN 55604. They are
streamed live
and archived on the
City's YouTube channel
.
---
creative bug resources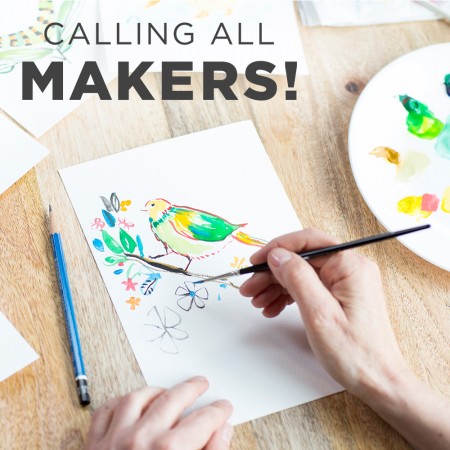 Do you have an ALS library card and Internet acess? Great! You now have unlimited access to more than 1,000 award-winning arts and crafts video classes taught by recognized design experts and artists.

There are creative projects for every occasion with downloadable patterns, templates, and recipes. The easy-to-navigate website features classes on topics in art and design, sewing, paperwork, holidays and parties, knitting and crochet, quilting, jewelry, and more! Browse by skill difficulty levels, quick or multi-part classes, specialty techniques, or those video tutorials best suited for children.
---
state parks passes at your library
June 14 2021 through June 30, 2022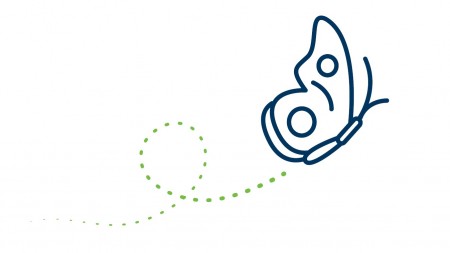 Through a partnership with the DNR, the library will be circulating two free 7-day vehicle parking passes to visit Minnesota's state parks. A library card is not required for participation. Starting June 14, we will begin accepting reservations for the passes and will book them through August 31, 2021. Additional months will open as the current one ends.

The purpose of this program is to make state parks even more accessible to the public by eliminating the entrance fee. Passes are funded by the DNR's Parks and Trails Legacy Amendment dollars. Folks who try the program will be encouraged to complete a survey. The data are needed to support the program's continuation. For more information about Minnesota's parks, visit mndnr.gov.
---
WOWBRARY email service
A welcoming way to see the newest additions to our collection




WOWbrary is a weekly email showcasing Grand Marais Public Library's newest books, audiobooks, movies, and magazines.

With WOWbrary, you can browse our latest arrivals from home or wherever you have Internet access. You'll learn about bestsellers, cookbooks, mysteries, science books, travel guides, histories, children's titles, health books, science fiction, and more. Read a summary of each title and screen consumer reviews. With links to our catalog, it's easy to place holds on the titles that capture your imagination.



---
mail-a-book program for county residents
Listen to this short WTIP audio clip

County folks, we know it can be difficult to return books to Grand Marais Public Library on time. Did you know you can borrow paperback books and other materials from the Arrowhead Library System via u.s. mail free of charge?

The items come to your mailbox; you return them through your mailbox. The same is true for city residents in assisted living. ALS Executive Director Jim Weikum joins Tracy Benson on WTIP to explain:
---
strategic plan, mission, tagline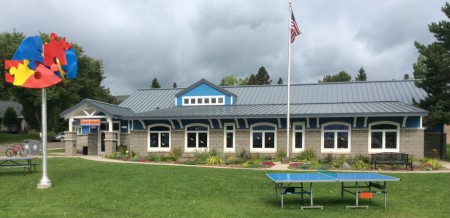 Our mission is:
The Grand Marais Public Library increases knowledge, inspires creativity, removes barriers, and builds community across Cook County.

Our tagline is:
EXPLORE. LEARN. CREATE. CONNECT.

Our priority goals are:
The community will increase understanding and appreciation of the full range of human diversity.

The community will have increased knowledge and utilization of library resources and programs throughout the county.

People will enjoy a comfortable environment that gives them a sense of community belonging.

Young children will develop a love of reading and improve their literacy.
We invite you to review the 2018-2022 Strategic Plan for more information.
---